Do you want to quit smoking but can't? You've tried every suggestion in the book: Nicotine patch, quitting cold turkey, nicotine chewing gum, behavioral therapy, medication, herbs, supplements, acupuncture, and hypnosis. Nothing's worked, and you're so frustrated you could kick a cow.
But before you go hurting innocent domesticated animals, Safe Laser Therapy is here to help. Laser therapy is proven to be a very effective treatment against all forms of nicotine addiction such as smoking, tobacco use, e-cigarettes and vaping with a very high success rate of nearly 90%.
HOW DOES LASER THERAPY HELP YOU STOP SMOKING?
Laser treatment to stop smoking stems from acupuncture. By using lasers to stimulate nerve endings in the brain that are the same ones nicotine stimulates, this will have the same effect as nicotine–but without it. Hence, you won't need to smoke to get the same high. This will make withdrawals and quitting in the end much easier.
Those who have tried to quit smoking know that a common side effect is weight gain because nicotine is an appetite suppressant. Without nicotine you eat more and thus gain weight. Laser therapy to stop smoking stimulates the appetite suppression as well, which eliminates the increase in appetite experienced by many who quit smoking.
Laser therapy has many additional effects as well such as reducing tension, increasing circulation, and thereby allowing you to relax more. With laser therapy to stop smoking, you get the best of both worlds: the world of acupuncture and its amazing benefits plus the riddance of smoking, which is poison to your body.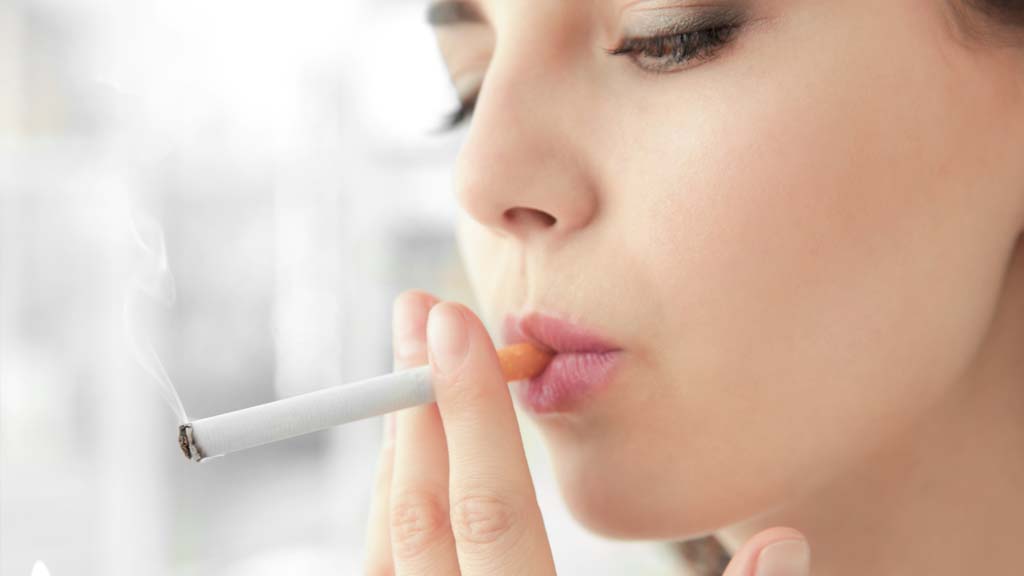 WHAT DOES A LASER THERAPY SESSION LOOK LIKE?
Usually in sessions of about 40 minutes or less, the certified laser therapists at Safe Laser Therapy in Stamford, CT, apply a low-level laser to energy points that are related to nicotine addiction. This can include your hands, face, wrist, and ears and will be discussed during your initial consultation. The laser treatment to stop smoking will feel very relaxing. Some points may feel warm and maybe like a pulse and tingly. Our laser treatment combined with compassionate coaching and personalized support is highly praised and recommended by our clients. We not only treat the symptoms of smoking, but we also treat the whole body. That's why an hour counseling session helps smokers to treat the mental side of nicotine addiction as well.
IS LASER THERAPY TO STOP SMOKING FOR ME?
Laser therapy at Safe Laser Therapy clinic is external, non-invasive, drug-free, and non-thermal with no side effects. We believe in the health of the whole body and stopping smoking is nothing short of life-saving. You'll save money on cigarettes, you won't smell like smoke, you may even land that date you've been asking for months now, and you'll feel so much better about yourself.
You owe it to yourself to stop smoking and lead the best life possible. We here at Safe Laser Therapy promote only natural and effective methods for all your health needs from weight loss to hair and skin rejuvenation to pain relief to detoxification through FAR-Infrared Body Wraps. Contact Safe Laser Therapy in Stamford, CT, today!